Workforce
Workforce Development
TCEA works with educators, industry, and partnership organizations to develop a robust talent pipeline in the region. Below are a couple programs currently in use:
Tennessee Central Manufacturing Passport Program provides a path for student and teachers to become familiar with local manufacturers. Everytime they venture on a plant tour, introduce themselves to a participating company at a career fair, or apply for a job, they receive a stamp in their passport. Additionally the program provided over $200k in new manufacturing training equipment to our schools for duel enrolled students (at Tennessee College of Applied Technology) to train on. The program was funded by a grant from the TN Higher Education Council, implemented by TCAT, and administrated by the Greater Nashville Regional Council.
Work Ethic Distinction programs in the High Schools prepare students for employer expectations.
a proven training program that is used as a talent development strategy for recruiting, training and retaining talent
work-based learning model where apprentices have supervised on-the-job training, along with job-related education, all while earning a wage that increases during the progression of the program.
full time positions with an employer.
Industry and Educators Alignment luncheons are regular meetings to keep the career and technical educators informed of employers' needs and the industry informed of programs to help build a more robust talent pipeline; e.g. work ethic distinction, training equipment, duel enrollment, advisory boards, etc.
County-wide Workforce Taskforces are roundtables comprised of elected officials, economic developers, Chamber of Commerce leaders, industry, Department of Labor, and community development organizations who work to find solutions related to the workforce.
Wage and Benefit Survey - conducted every two years, produced by Middle Tennessee State University and distributed by Middle Tennessee Industrial Development Association.
All purpose workforce resource: Tennessee workforce assistance may also encompass employee recruitment and screening, travel expense support and job fairs. This is a state, and a region, ready to do what it takes to help your operation succeed. The new American Job Center - Hartsville is five minutes from our office.

Education / Talent Pipeline
Fatten your bottom line with practices like lean manufacturing and skill driven productivity.
It's a new world for global industry: Gone are the days when manufacturers could afford to view workforce as simply an expense. In today's competitive market, leading manufacturers are discovering that production and operations excellence are a critical source of value for bottom line profitability. Lean manufacturing and Six Sigma practices, production efficiencies and shop floor agility—they all depend on a flexible, skilled and dedicated workforce, a key competitive advantage this region provides in abundance.
It begins with our robust right-to-work labor shed - 2.3million within a 60 mile radius. Add in one of the lowest private-sector unionization rates in the nation and a rock-solid work ethic. Our high quality K-12 education is built to insure college and career readiness, and a bounty of higher education opportunities that foster life-long learning.
The final, critical, element of the equation: Tennessee College of Applied Technology Hartsville (TCAT-H), across the street from our office, and part of Tennessee's cutting-edge workforce development network.
Special Industry Training (SIT): Custom fit, custom flexibility.
TCAT-H works through two complementary tracks: For residents, TCAT-H offers certificate and diploma programs in more than 50 occupational fields. For business and industry TCAT-H provides custom training (and retraining) through the Special Industry Training (SIT) program which promotes maximum productivity from startup through expansion.
For students TCAT-H offers the convenience of attending classes at the Hartsville main campus and at other local instructional service centers. For qualified business, SIT may be implemented onsite in the work environment, on the production floor for hands-on experience, or may be incorporated as a flexible individual program within TCAT-H's regular scheduling.
TCAT-H instructors are top-flight professionals, both knowledgeable and experienced. TCAT-H success is proven across a variety of sectors, and is across the street from TCEA's headquarters in Hartsville.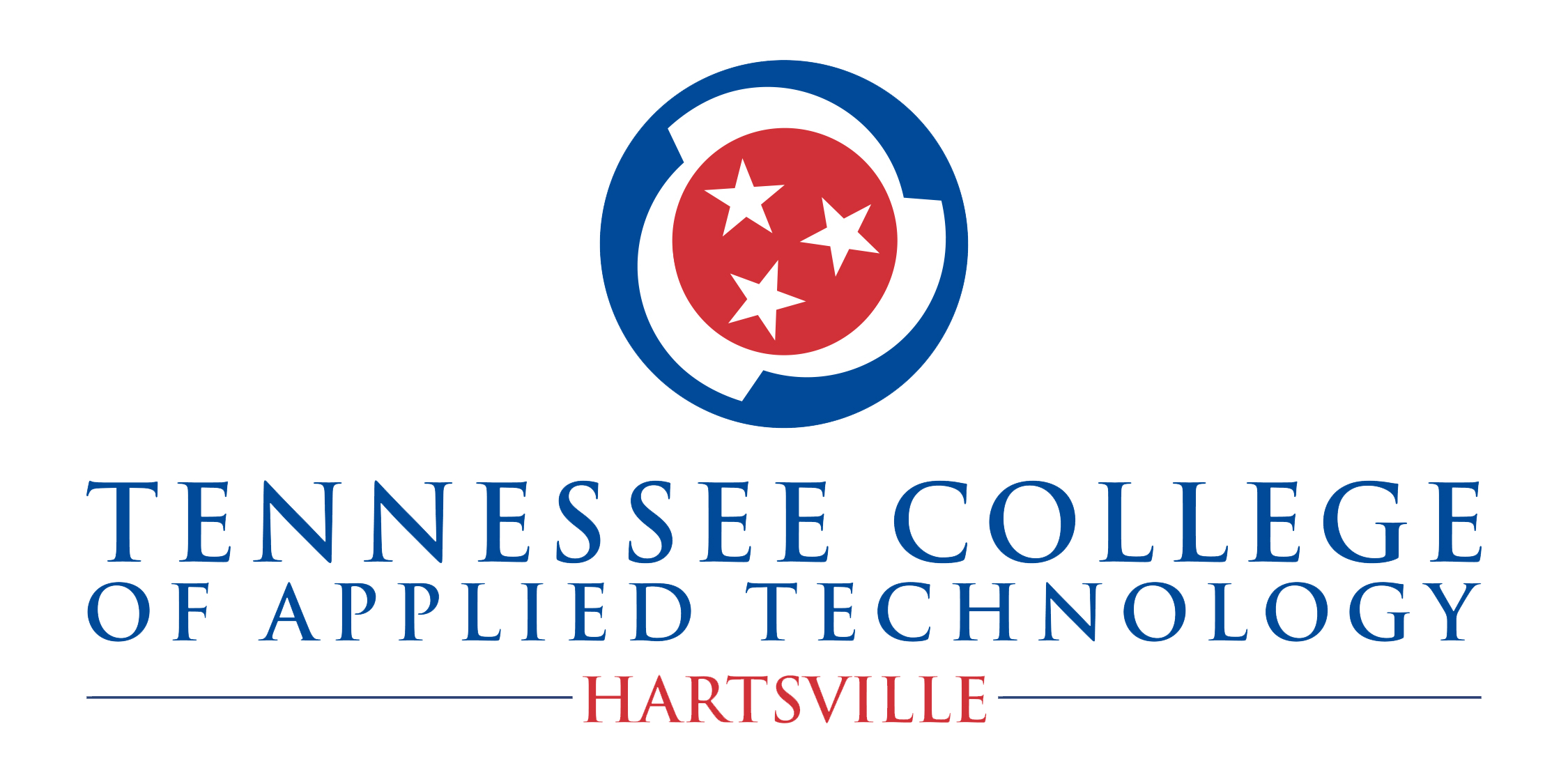 K-12
First and best: Here in the TCEA region, "first" and "best" are the goals that drive our K-12 education—to put student needs first to offer the best possible preparedness, not just for college and career, but for life. Our schools range in size from some of the biggest in the state to schools in the state's smallest county, but our commitment to quality is uniform.
In achieving our goals, some other firsts and bests have come into play. For example, as one of the first states in the nation to win a Race to the Top grant, Tennessee has been able to leverage more than $500 million in federal monies since 2011 to implement sweeping improvements that included the introduction of greater rigor into curricula and enhanced teacher preparedness and accountability.
Here in our area, those first-in-class monies have been put to best-practices use, to insure peak performance through both human and technological resources.
Leading on the field, in every field: Whether it's active participation in the Tennessee STEM network promoting the teaching of Science, Technology, Engineering and Mathematics, or whether it's putting forth a winning effort on athletic playing fields, this is a region that recognizes excellence—and fosters it—in all its many forms. Not surprisingly, this has led to outside recognition, in the awarding of Presidential Blue Ribbon Awards for Excellence, for example, and in the inclusion in U.S. News and World Report's Top 50 schools. Our scores are solid across the board; our trophy cases are well-stocked, and our students are well-prepared.
A brighter future from the ground up: We understand that teaching and learning are human endeavors, but our region also appreciates the need for 21st century technological and facilities support. Even some of our smallest schools have been recognized for high-caliber tech. Here, while our computing is in the "cloud," you can be sure that our students' feet are planted firmly on a foundation of quality facilities and instruction, aided by the full complement of modern pedagogical tools, from smartboards, smart tables and iPads, to the latest in educational software as well as online learning options.
A superior selection: Today, more than ever parents want choices in selecting the right environment for their children's education. With award-winning private as well as public options that include magnet schools and more, this area offers that choice, along with assurance that every selection has been quality tested. Our private schools have a rich tradition of academic performance, as do our public schools, some of which reach back nearly 150 years.
Springboard to success: High test scores (including a number of National Merit Scholars), high graduation rates, and high rates of college and tech school matriculation are evidence that our commitment to education is yielding dividends. But our commitment goes beyond the numbers—we know a higher quality of learning will result in a higher quality of life for our region.
Higher Education
Long known as the "Athens of the South," Middle Tennessee enjoys pride of place in the American higher education, and of course Vanderbilt University has played a leading role in establishing that place. A private research university with more than $450 million annually devoted to research funding, Vanderbilt is consistently ranked as one of the nation's Top 20 universities by various publications, including U.S. News and World Report.
However, Vanderbilt is only one element of the vibrant higher educational environment that stretches across our region. Our knowledge industry is thriving in public, private and religiously affiliated private institutions, and our students are also thriving as a result. The choices are rich, rewarding and diverse: Supreme Court justices trained here, and Bear Bryant began his coaching career here; future music moguls can matriculate at one of the nation's top rated music business schools; future governmental and social leaders can learn in the halls where national and state luminaries got their start. Choose from technical, two-year community colleges or four-year colleges and universities, including:
Tennessee College of Applied Technology Hartsville (TCAT-H): A strategic avenue for residents looking for a leg up on the employment ladder, TCAT is also a valued resource for area industry looking for skilled teams that can take their companies to the top of a demanding global marketplace. TCAT-H is five minutes from PowerCom Industrial Center and offers customizable training programs for a variety of industries and duel enrollment for High schoolers throughout the region. https://tcathartsville.edu/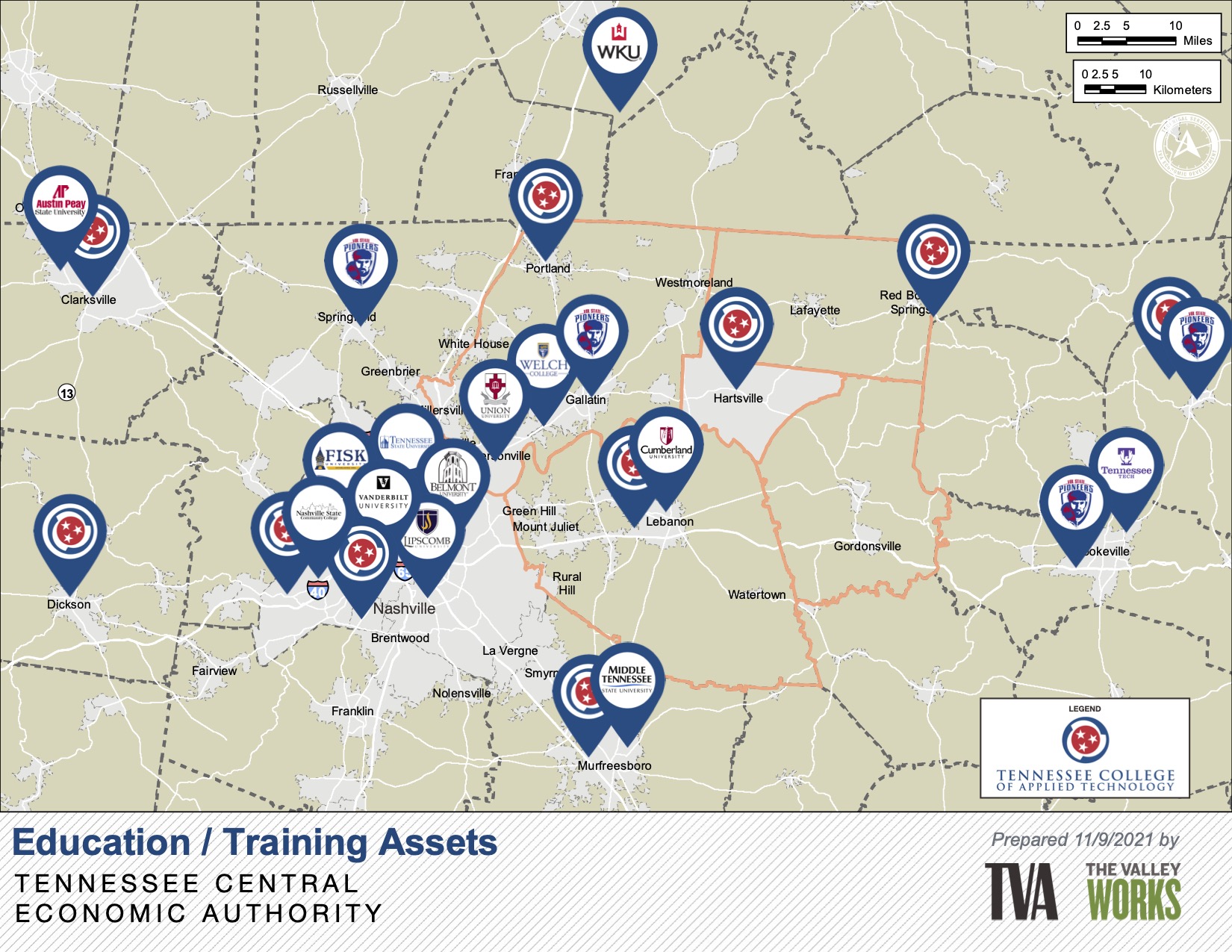 ---
Two-year community colleges:
Volunteer State Community College: With its main campus in Gallatin, "Vol State" serves the educational needs of more than 8,000 area students from across 12 counties. Programs of study at this publicly supported college range across four divisions, offering curricula in allied health, business, humanities, mathematics and science and social science and education. Students also enjoy a campus life offering a full-course college experience including social and academic organizations as well as stellar athletics.
Nashville State Community College: Whether for technical skills or transfer credits, Nashville State offers a superior learning environment and a variety of courses of study leading to associate degrees or certification. Like Vol State, Nashville State is flexible and affordable—the strategic solution for today's learners.
---
Four-year colleges and universities:
Tennessee Tech University: produces practical, ready-to-work graduates from a broad range of academic disciplines prepared to compete in a technologically driven world. With an enrollment of around 10,000 students, TN Tech offers degrees from eight academic schools and colleges: Agriculture and Human Ecology, Arts and Sciences, Business, Education, Engineering, Fine Arts, Interdisciplinary Studies, and Nursing.
Middle Tennessee State University: At Middle Tennessee State University, 100 + 100 equals an unlimited future for graduates. Founded over a century ago, this publicly supported college is a powerhouse both when it comes to True Blue athletics and when it comes to academics, offering more than 100 programs of study, leading to both undergraduate and graduate degrees.
Cumberland University: Founded in 1842, Cumberland University offers a peerless educational heritage, with alumni ranging from a Secretary of State (Cordell Hull) to a Senator (Thomas P. Gore) to a Congressmen (Albert Gore, Sr.) to several Supreme Court Justices, multiple ambassadors and scores of state and federal judges. Today, CU is training the next generation of leaders through diverse academics, athletics and social and academic organizations. CU is the place to connect, with leaders, learning and the future.
Belmont University: The largest Christian university in Tennessee and the state's second largest private school, Belmont has consistently earned top national rankings, from the #7 spot on U.S. News and World Report's "Best Universities in the South" in the master's category to a top "School to Watch" designation for the fifth year in a row. Large in size, Belmont is equally large in scope, encompassing a College of Health Sciences and Nursing, a College of Pharmacy, a School of Law, a School of Religion and the Mike Curb College of Entertainment and Music Business, lauded by Rolling Stone as one of the top music business colleges in America.
Union University: A private, Christian liberal arts college with a campus in Hendersonville and a lineage that stretches all the way back to 1823, Union has an "amen" corner singing its praises ranging from U.S. News and World Report and Kiplinger's Personal Finance to "America's 100 Best College Buys" and Princeton Review to "Colleges of Distinction" and the Templeton Foundation. Courses of study are diverse and broad, leading to undergraduate, Master's and Ph.D. degrees.
Lipscomb University: A private liberal arts college affiliated with the Churches of Christ, Lipscomb promises "Faith in the Future," a promise backed by academic rigor and a focus on spiritual faith. The schools offers 78 majors, several pre-professional programs and an accelerated evening and an online adult degree program as well as 25 Master's degrees, four education specialist degrees and three doctorate degrees in 58 fields of study.
Tennessee State University: The only state-funded historically black university in Tennessee, TSU boasts an impressive roster of alumni, including multiple mayors, leading athletes in the NBA and NFL (as well as notable Olympians) and other national figures such as Oprah Winfrey. Today, the university is a leader in research and academics through eight different colleges of study even as the TSU Tigers dominate athletic fields.
Fiske University: Founded in 1866, this historically black university has trained some of the nation's most distinguished leaders. The roll call includes NAACP co-founder W.E.B. DuBois (in its first graduating class), journalist and crusader Ida Wells-Barnett, historian John Hope Franklin and award-winning poet Nikki Giovanni. Today, with its focus on STEM (Science, Technology, Engineering and Mathematics) and Business, Fiske is offering strategic preparation for the 21st century, backed by a stellar reputation for excellence in research (including four prestigious R&D 100 awards) and a ground-breaking Fiske-Vanderbilt Master's-to-Ph.D. bridge program.
Trevecca Nazarene University: Founded in 1901 as a pastor's training class for Christian workers, Trevecca has grown into a respected educational resource, with an enrollment of approximately 2,400 and diverse programs of study leading to associate degrees, bachelor's degrees, Master's and Ph.D. degrees.
Remington College: With 19 campuses spread across the eastern U.S., Remington College offers real-world training for real-world success, through diploma, associate, and bachelor's programs that include nursing, criminal justice, cosmetology and healthcare.
Labor Data