The North Central P-16 Council recently announced the 2020 BEST Award Winners

Nov 22 2021
The North Central P-16 Council recently announced the 2020 BEST (Businesses Empowering Students and Teachers) Award winners. The BEST Award celebrates exemplary support of education among community leaders, business owners, and entrepreneurs.
It recognizes those who share knowledge and expertise, advocate, and foster student success in pre-K through postsecondary education. The P-16 Council is made up of area secondary school educators, higher education leaders and business people.
It is led by Volunteer State Community College. The goal of P-16 is to promote the relationship between education and the value of work, develop a highly trained workforce, and create a culture of lifelong learning by positively impacting student success through awareness, advocacy, and action. The BEST Award winners were honored by the Council at the October meeting.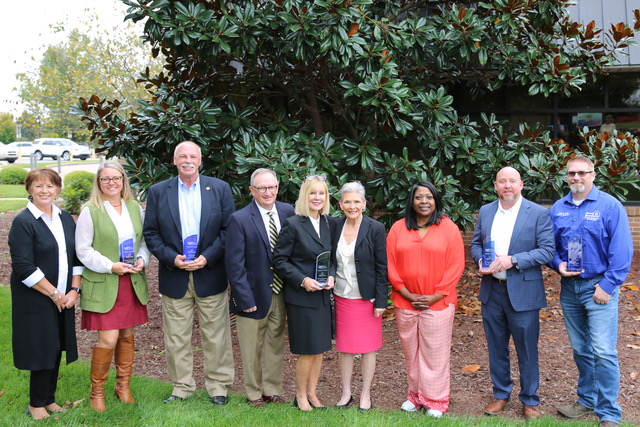 Left to right
Margot Fosnes, Chair of the P-16 Council; Ace Timmermeir, United Way of Greater Nashville, Robertson County; Charly Lyons, Tennessee Central Economic Authority, Trousdale County; Mike and Lindy Gaughan, RE/MAX Choice Properties, Sumner County; Hilary Marabeti, Volunteer State Community College, AVP ECD; Dr. Orinthia Montague, Volunteer State Community College, President; Mike Turturice (for Tom Nelson) Performance Foodservice, Wilson County; Marcus Smith, Modern Structures, Macon County.