Smith County TN Receives TVA Certification Award

Apr 25 2022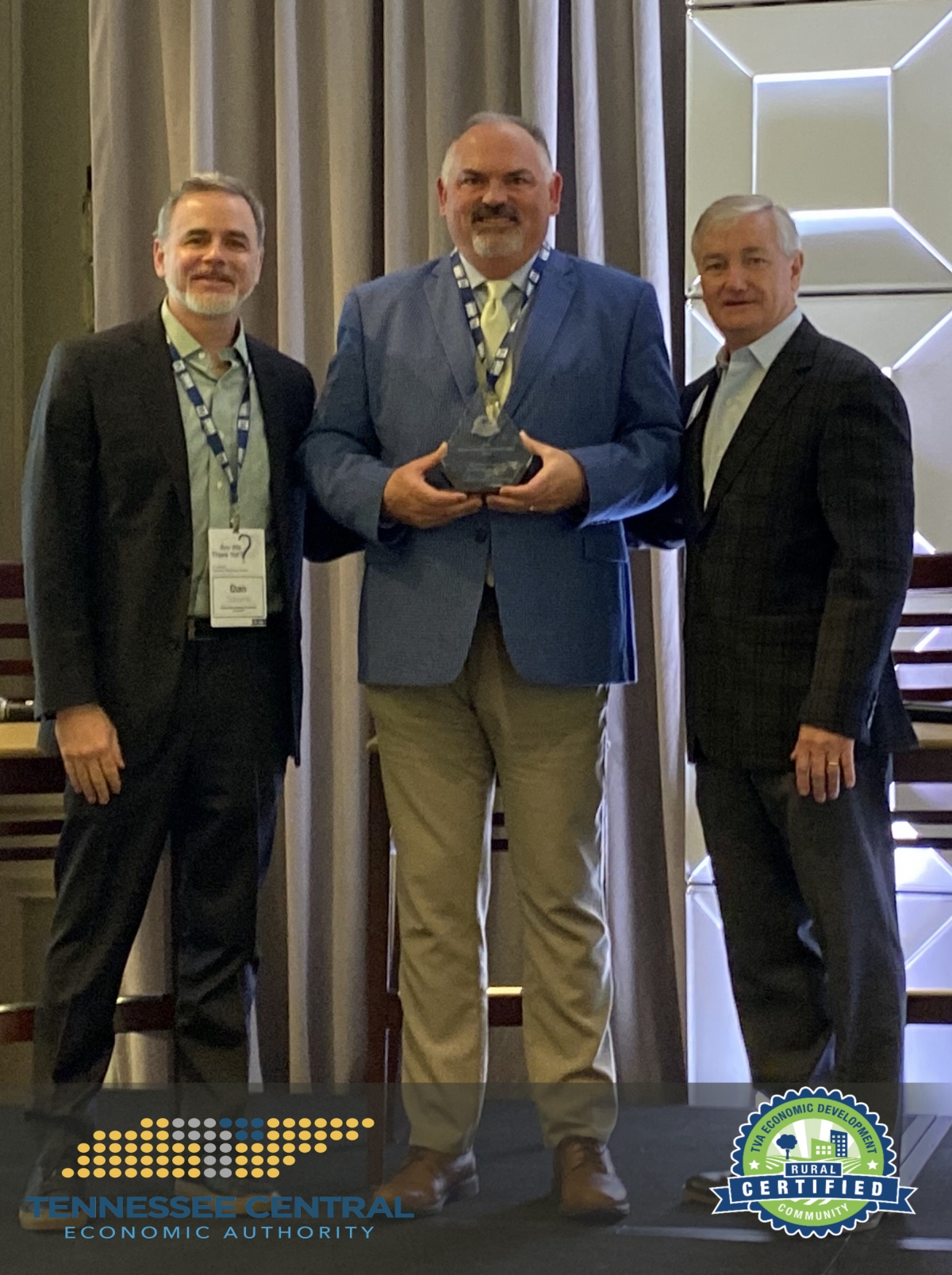 In an effort to maximize Smith County's marketability and attract advanced manufacturers to the community, TN Central's project manager, Dan Tidcomb, led a certification effort through TVA's economic development department.
The certification is the result of an extensive presentation process designed to prove that the community is ready for investment. It was spearheaded by site selection firm Strategic Development Group.
TVA's Senior Vice President, John Bradley(right), presented Smith County's award at their 2022 Forum and Smith County Mayor Jeff Mason(center) accepted on the community's behalf.
Smith County has 119 acres, zoned industrial, under contract and development is available for build-to-suit advanced manufacturing projects.