Hartsville-Trousdale Metro Welcomes New Industry with Ribbon Cutting Ceremony

Jun 4 2021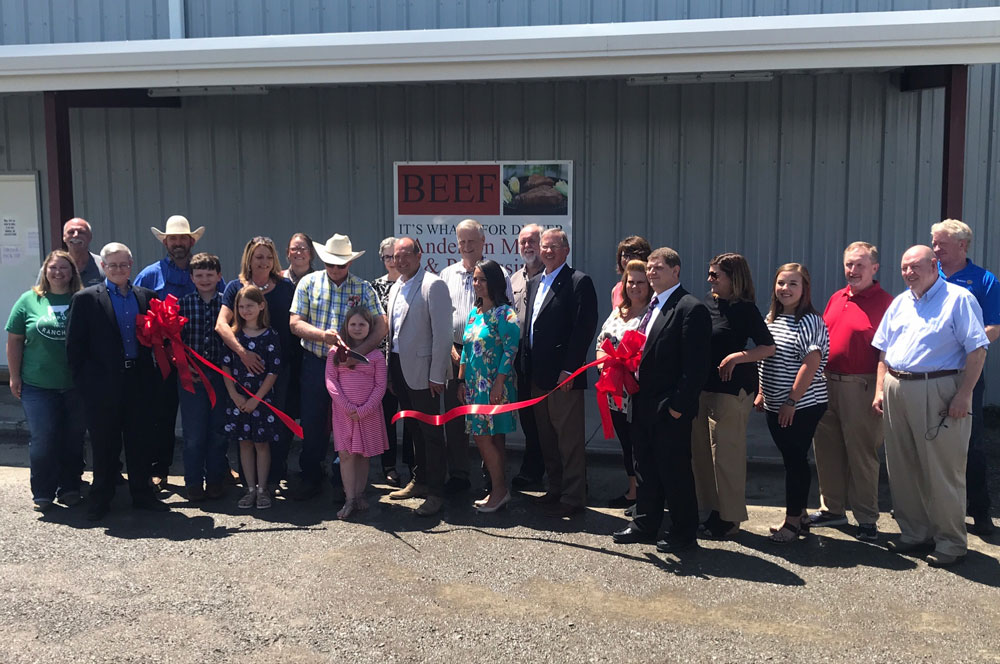 June 3, 2021
HARTSVILLE, TN - Anderson Meats unveiled their brand new 16,000 square foot USDA certified custom meat processing facility today. They are the newest employer in the Hartsville Industrial Park and a welcomed addition to the industry.
As a catttlemen, founder, and CEO Steve Anderson, saw the need for the facility because of so many processing plant closures throughout the state. He saw an opportunity for his family to establish a good business and received considerable support from TN Dept. of Agriculture, the Beef Council, USDA, Farm Bureau, University of Tennessee, Tennessee Valley Authority, TN Central Economic Authority, Hartsville Trousdale Metro's Industrial Development Board, County Commission, and Chamber of Commerce.
Since opening their doors, they've hired 14 people and are positioned for substantial growth as they work towards 100% production capacity. "We've been very fortunate to find great, trainable, hard working people from the area, that want to work, which seems to be a rarity these days," said Steve.
https://andersonmeatsandprocessing.com/