Certified Ecnomic Developer at TCEA

Oct 19 2021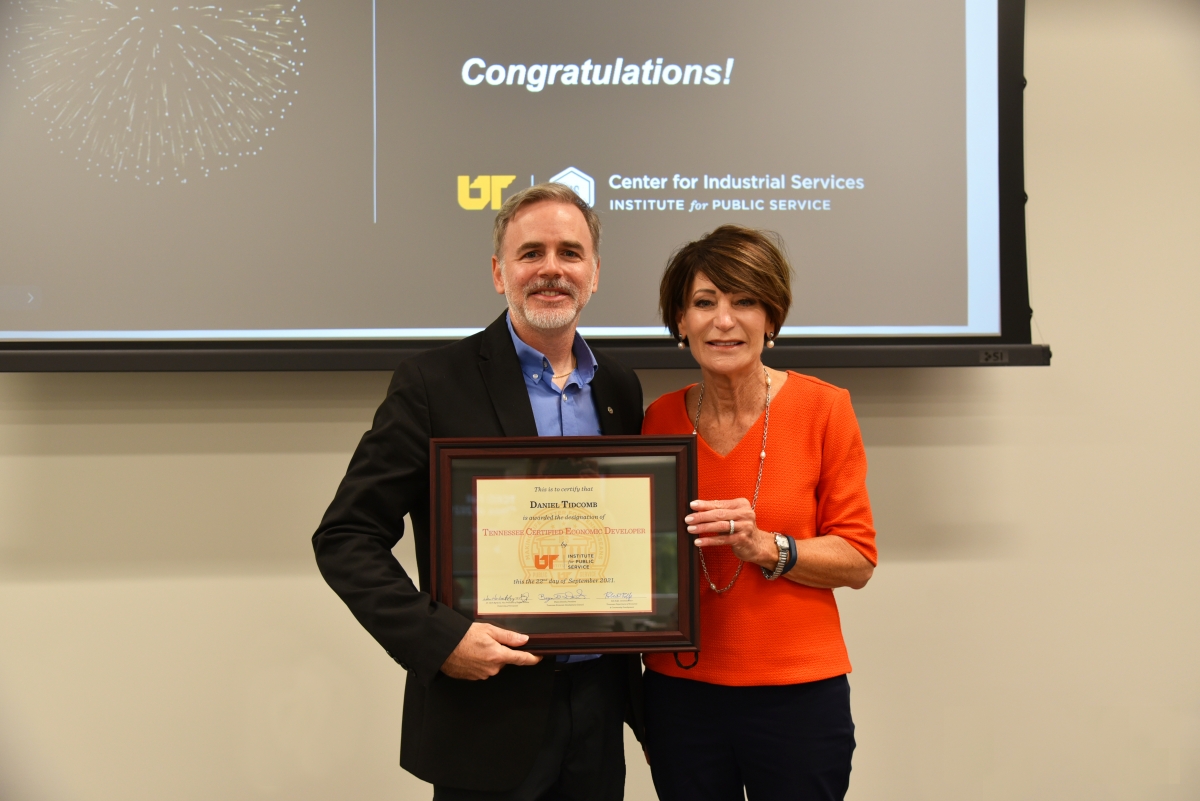 The University of Tennessee Center for Industrial Services (UT CIS) recently graduated the 14th class through its Tennessee Certified Economic Developer (TCED) Program. This cohort brings the total number of Tennessee certified economic developers to 83. Graduation was held at the new IPS Polk Avenue Training Suite in Nashville.
During the session, the graduates presented their Capstone Projects, the final requirement for certification. TCED candidates completed a weeklong Basic Economic Development Course in addition to a series of six core courses pertinent to economic and community development. The TCED Program gives participants a broad-based knowledge of economic trends, tools and core components required to compete in today's global economy.
Among the Fall TCED graduates was Dan Tidcomb, project manager for Tennessee Central Economic Authority, which covers Trousdale, Macon, Smith, Sumner and Wilson counties.
"All of our Tennessee certified economic developers made a serious commitment to achieve this designation," said Kim Denton, director of the TCED Program. "They now will be able to use this in-depth knowledge to benefit their communities and regions."
New graduates will be invited to join the TCED Alumni Group, which provides continuing education and networking opportunities several times throughout the year.